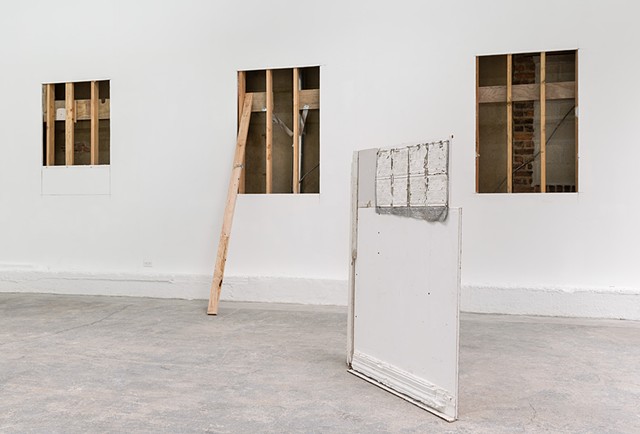 Fenestration I: Cross, Lean, and Brick Window (background) / Monument 4 (foreground)
Sheetrock removed, wood, hardware, pressed-tin, plaster.
2018
Part of a solo exhibition in building that formerly housed a Stone Monuments business, these cuts were made in the existing sheetrock walls as an imagined continuation of the former windows. The "window" cuts revealed not only former bricked-over widows, but layers of history and makeshift construction solutions made by past construction workers and contractors. The freestanding sculpture referenced stone monuments that would have existed when the business was thriving.